Creating an assignment is a great way to monitor student progress on games and other iCivics digital resources. Your students will access your class and their assignments with your class code. Please read more about class codes here. (You can also create accounts for students who do not have their own email addresses with information from the following link: student accounts info).
Please follow these steps to create your assignment:
Login
Click "My iCivics"
Click on the "Classes"
Select the class you want to create an assignment for
Click on the green "ADD" link on the right corner of the 'Assignments' section
Fill in the appropriate information in the "Add Assignment" pop-up and click "SAVE"
Be sure you link your assignment's content (i.e. iCivics games, web quests, and DBQuest). At this time only games, lesson plans compatible with Kami, Webquests, and DBQuests can be assigned
Note: To sync assignments with Google Classroom check "Sync this assignment with your Google Classroom classes" before saving the assignment. For more details, watch our Google Classroom Video Tutorial on YouTube.
*Lesson plans and materials embedded in the lesson plan PDF CANNOT be linked and therefore cannot be assigned through our LMS system at this time. However, you CAN assign Lesson Plans using the Kami integration.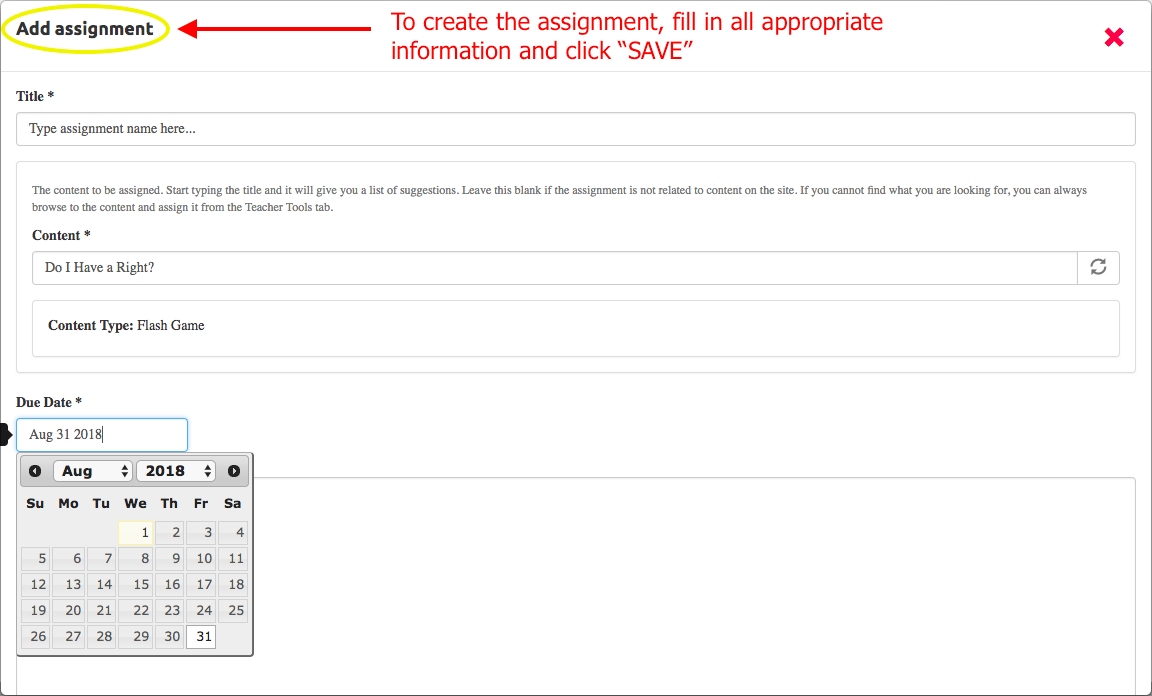 Watch this video to view this process in action: