Class codes are used when students create their own accounts and need to sign up for their teacher's class rather than the teacher creating the class and the student accounts for their students.
As a teacher, when you create a class, your class will automatically be assigned a class code. Class codes are not customizable. To find your class code, visit "My iCivics" and click "Classes."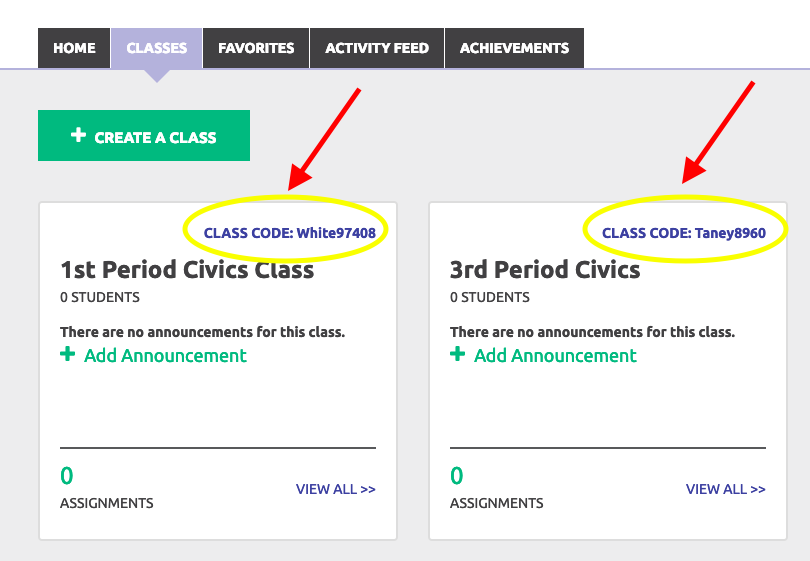 Students can join a teacher's class using the class code through either option below:
If students already have an iCivics account:
Login
Go to "My iCivics"
Click "Classes"
Select "Join A Class"
Type in the class code given when the class was created (located on the teacher's account under Classes > Class Code in the "My iCivics" dashboard)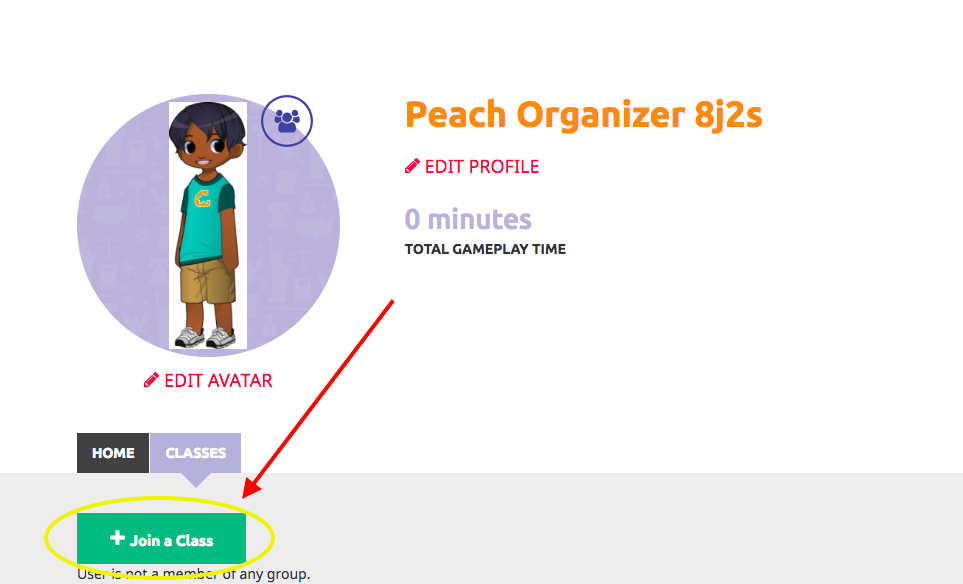 If students need to register for an iCivics account, have them follow the steps below:
Go to iCivics.org/register
Select "REGISTER AS STUDENT"
Select "Wait, I have a class code!"
Type first name, last name, the class code, and then click "NEXT".
Enter a password and click "FINISH"